Pre-Sale - Buy my new book NOW
Free shipping in January 2017.
BONUS: Hard Copy + E-Book + My Ayurvedic Online Course (immediate access).
*details below*
If you want to truly awaken, alleviate stress, prevent disease, live your purpose and dreams, become healthy and vibrant, all while making a meaningful contribution to the world and your communities, you must start Eating a Spiritual Practice.
That's a tall order. Yet, one of the single most powerful things you can do to create a better world, and a better you, is to become aligned with your source, the Earth, and your plate.
Read Chef Teton's personal story, raising a child with allergies and addictions, becoming a food and agricultural activist, and ultimately finding her purpose by falling in love with the Earth, the food the Earth grows, and this opportunity of life.
Includes over 50 of Chef Teton's favorite simple recipes to keep you vibrant.
Purchase it Now and Get MY PRe-sALE BONUS:
Hard Copy + eBook + Chef Teton's online Healing Foods--Ayurvedic (Indian style veggies)
Eating as a Spiritual Practice will awaken you to:
the profound global repercussions of your food choices.
the power food has to reverse almost any condition.
why now, more than ever, we must love ourselves enough to become our own purpose.
the incentive for abandoning diets, and eating from the Earth and not the factory.
BONUS: HEALING FOODS AYURVEDIC
Chef Teton's online course: Healing Foods--Ayurvedic (Indian style veggies, with powerful herbs). This course shows you how to create fast and easy vegetable dishes by using powerful spices. Put variety and spice into your daily veggies.
Purchase it NOW for $24.95 (shipping included) and receive Chef Teton's Ayurvedic Cooking Course NOW
Essential Cuisine as a daily practice awakened me to the power of food and introduced to me a new way to connect to the larger purpose of my life, which is to help others awaken to their divine purpose of self care. Inspired by the strongest force in the universe, love, I learned to become an impeccable steward of my own body, the Earth and my future. My hope is that Essential Cuisine will do the same for you. - Susan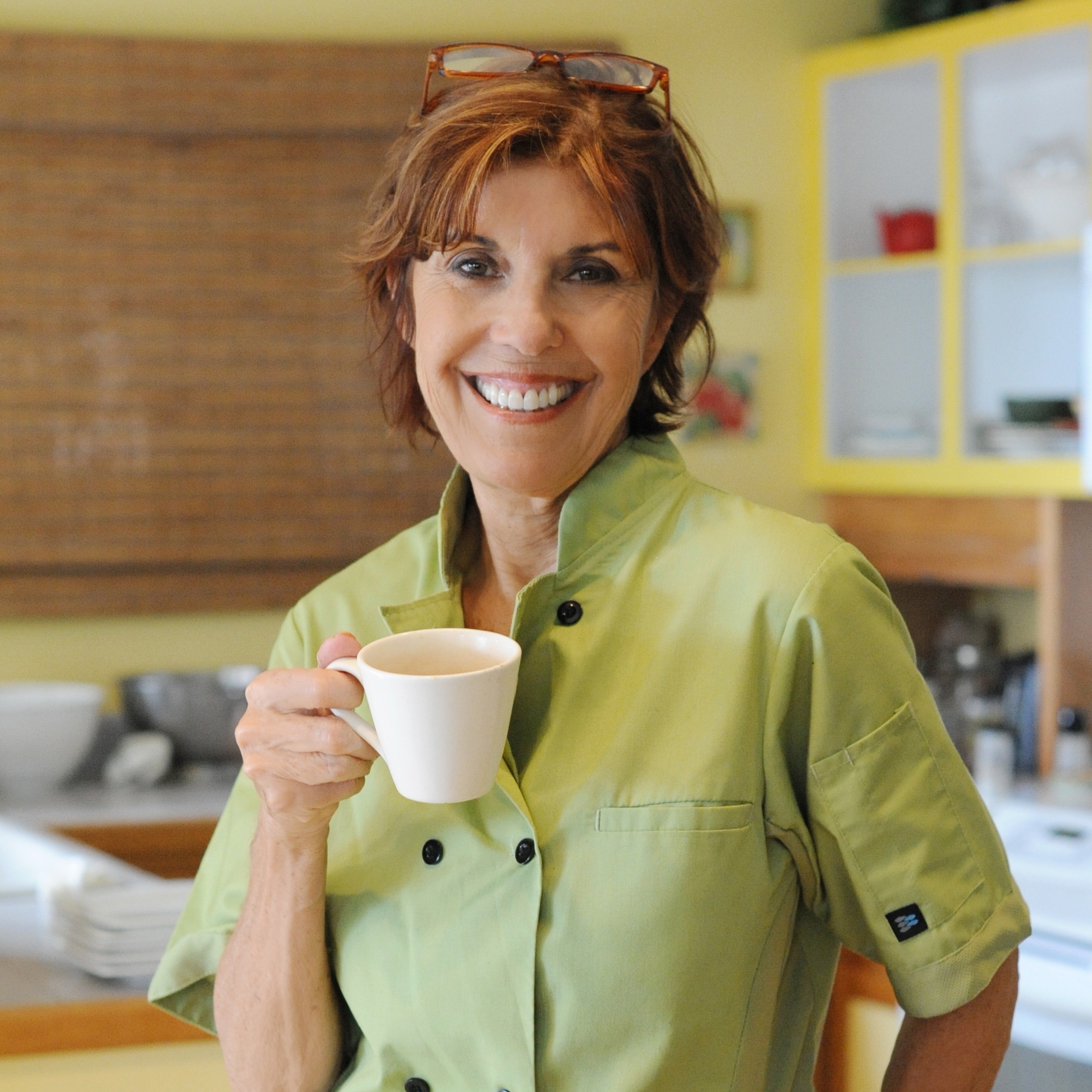 Do you want to exude joy, bliss, radiance, and vibrance? Would you like your life to be full of energy, connection, and purpose? Are you wanting to regain control of your figure, be flexible, strong, present, and totally in tune with your body? Having people continue to be totally shocked when you reveal your age? Are you on medication and desire to be free of all that? Do you want to know that if you fall, you can get back up? Is maintaining your multidimensional bright brain and sharp wit important to you? Would you love more creativity in your life and more fulfilling sensual experiences? Do you desire having people look at you and your life and saying, "I want what she's got!"?
You're not alone. These intentions were shared with me recently by one of my clients. I completely related to her because I, too, have been in those shoes. I've answered each of these questions at one time or another with a resounding and often difficult, "yes." During my life, I've experienced a whole spectrum of setbacks and difficult challenges, from worrying about the health of my son to the frustrations and accomplishments that evolved around the important changes I wanted to affect in the world. All of this finally led me to the freedom, comfort and joy revealed in a simple and deeply spiritual solution: Awakened living & eating is a journey from seed to soul, a living & culinary-based practice of self stewardship.
My teachings focus on 5 important aspects of life.
This life is a gift. And your body is the vessel that allows you to experience all the pleasures of life and to realize your dreams, fulfill your calling and grow into your highest self. A body out of balance, however, keeps you dull and unable to tune into your higher self. Addictions, cravings, doubts, sedentary lifestyle, and distorted thinking, all contribute to the roots of disease. When the body and mind are out of alignment so is the soul. At 70 years old, (hard for me to believe) my relentless pursuit for a healthy body, mind and soul has brought me here. I want to share what I have learned.
Want to know what is right for you? Anxious to find out more? I would be thrilled to offer you a 30 minute - complimentary, no obligation consultation. I look forward to hearing from you. Let's plant some seeds now, so you can experience healthy awakened living soon!
My multidimensional program of self stewardship and spiritual awakening focuses on alignment as the seed to a greater understanding of ourselves, our interconnectedness with each other, and the reciprocal relationship between healthy food, healthy body, healthy mind, healthy people, healthy planet.